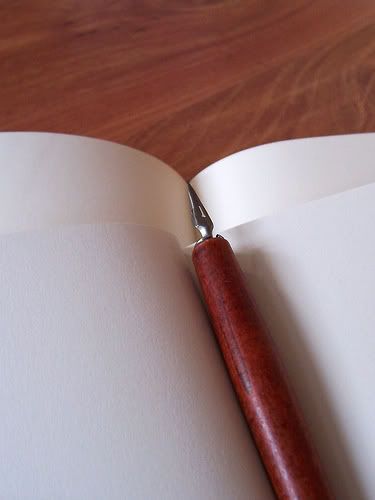 I chance upon your book today
(which I sent for you to write on).
I open it, eager to read thereon
all that you truly want to say.
So pleased to find your pearls, my dear.
(precious, pure, and rare in afterglow)
They bring back those mornings we knew,
when love was fresh and so fair
In thrall I read on...
what is this?
(a pictured canoe almost sunk!)
Inserted love notes, candid frank;
gleeful messages and a kiss?
My heart stops.
Gasps.
Too shocked to see.
(not my island but nearer shore).
These letters are,
I am stabbed in core,
for that new other.
No, not for me
My world stands still now.
This moment
(in this unsaid, this unknowing)
freezes time and space, ravelling
past promise to predicament.
You must read this,
my dear heart's friend:
(from way way back, you say Grade Two?)
I writhe in pain as lovers do
I write of pain so heart can mend